A Healthy Dessert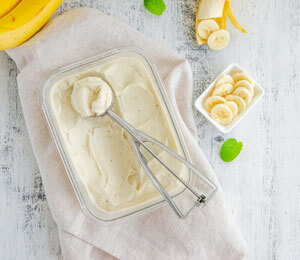 Who doesn't love a big bowl of ice cream to satisfy their sweet tooth every now and then? It's a staple in most freezers, but not the healthiest choice for frequent eating.
Here's a "nice" cream recipe you can make with ingredients you probably already have at home, and with no added sugar and just a couple ingredients, it's a healthy, yet delicious, dessert option.
Ingredients:
• 2 large frozen bananas (cut into slices before freezing for easier blending)
• Splash of milk of choice
• Optional: additional mix-ins such as strawberries, cocoa powder, peanut butter, etc.
Instructions:
• Place everything into a high-speed blender and blend for 1 to 2 minutes, stopping to scrape the sides a couple times.
• If it's too thick, add more milk one tablespoon at a time until you reach a smooth, soft-serve consistency.
• Enjoy immediately or place in a container to freeze for 1-2 hours before scooping.
We are grateful for you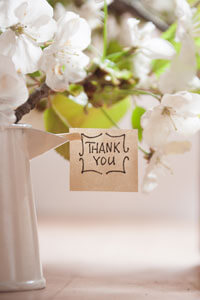 2020 has been a trying year for everyone. We wanted to take a moment to pause and reflect on what we're grateful for and that is you, our patients. We thank you for entrusting us with your care, for supporting us through this uncertain time, and for referring your friends and family.
You are the reason we do what we do and supporting you on your journey to living a healthy, active life is what keeps us going.
Again, we thank you.