Back On Trac at German Village Chiropractors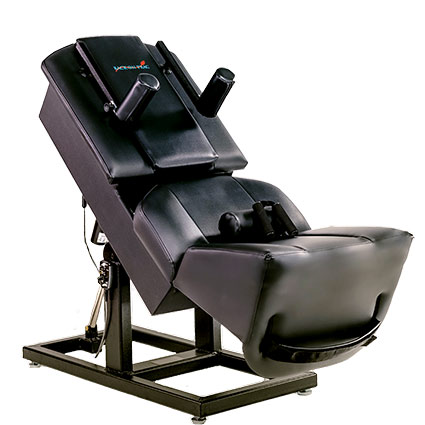 Back On Trac from Ergo-Flex Technologies offers a safe, effective, comfortable way to offer relief from compression in the spine. Unlike older spinal decompression treatment solutions, Back on Trac at German Village Chiropractors offers therapy without all those cumbersome and uncomfortable restraints and belts.
It offers lasting relief because all areas of the spine are targeted, using gentle stretching of the spine, joints, and a wide range of muscles throughout the back, neck, hips, and thighs.
Pleasant Comforting Relief
​It doesn't just work to offer relief, our patients say it feels great too. You'll begin the therapy session seated and then are gently leaned back with soothing vibration and stretching, to put you in a relaxed state of mind and body!
What It Helps
Low back pain & Sciatica
Facet syndrome
Herniated disc
Protruding disc
Extruded disc
Lumbar Sprain Strain
Spondylosis
Spondylothesis Anterior & Posterior
Spondylolysis Congenital & Traumatic
Spinal Fusion
Failed Lumbar Surgical Syndrome
Spinal Stenosis Congenital & Degenerative
Degenerative Disc Disease
Neuromuscular Reeducation
Therapeutic Exercise
Large Diameter Afferent Stimulation
Small Diameter Afferent Stimulation
Type II Mechanoreceptor Stimulation
Pain Management
Pain Reductio
Pain Elimination
Multimodal Sensory Stimulation
Start Today
Contact us today to learn more about this state-of-the-art therapy, and to schedule your visit!
CONTACT US »
---
Back On Trac Columbus, German Village, Ironton OH | (614) 224-2225